Lindsay Engraving Vises
Made in Nebraska - USA!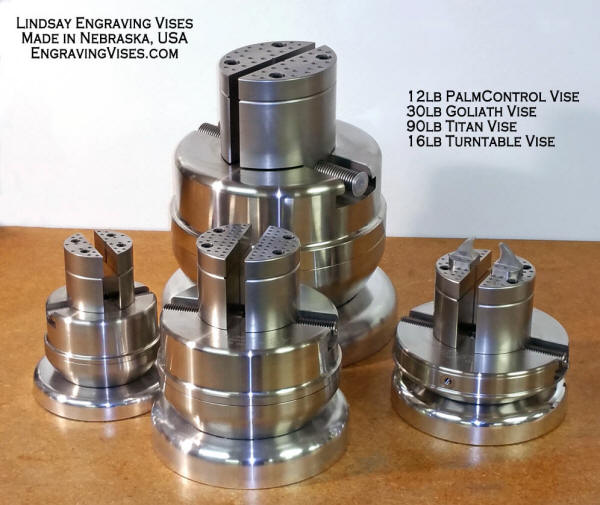 ---
Click a photo below for info, price and ordering of that item.


12lb PalmControl® Vise


90lb Titan Vise


30lb Goliath Vise


Turntable Vise & Turntables


Positioning Vise - No cost method/tip


Soft Vise Jaws


Vise Holding Accessories -
Guns, Colt SAA Single Action Army..etc.


Glide-Lock™ Engraving Blocks

Glide-Lock Engraving Blocks
Including the Stainless Glide-Lock™ Vise and Larger Glide-Lock™ Vise.